Bed and Breakfast or Vacation Rental in Beautiful Homer Alaska
Highly rated and loved by all. Stay one week 7th night FREE Book Direct for best price!

Welcome to Cozy Cove Inn
Beauty and charm in Homer

Come and experience the unique town of Homer, Alaska while staying in the serene, relaxing and peaceful environment of Cozy Cove Inn. Within Homer city limits, we provide elegant Alaskan style lodging with views of the snow-capped Chugach mountain range, Kachemak Bay, and the beautiful spruce trees surrounding this Inn.
Within the quiet yet energizing surroundings of Cozy Cove Inn, you will very likely see wildlife such as moose, bear, eagles, sand hill cranes, pheasant, ptarmigan or spruce hens along with lush, beautiful wild flowers.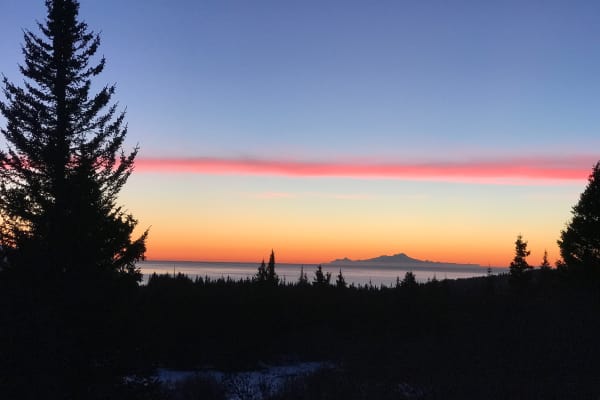 Awe-inspiring views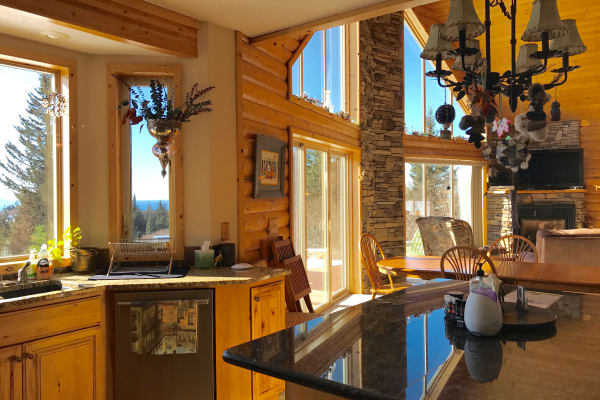 Spacious accommodations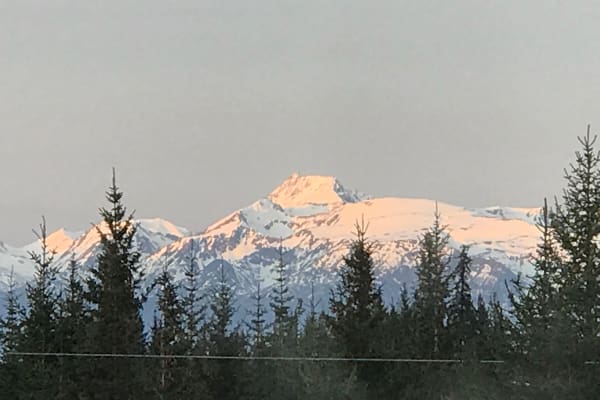 Endless outdoor recreation
Meet Your Host
Marcella Suydam originally moved to Seldovia, Alaska, a town located across the bay from Homer, nearly three decades ago. In this small town, she and her husband Lowell raised their four children, with the whole family including their cat and dog traveling each summer to commercial salmon fish on their seiner in the Chignik area.
After deciding to retire from this lifestyle, Marcella moved across the bay and purchased what is now Cozy Cove Inn. While she used to live in the view (as her Seldovian friends would say) she now gets to enjoy that view along with the numerous activities Homer has to provide.
Marcella looks forward to ensuring her home exists as a comfortable place to stay while they get to know this superb Alaskan town.
Learn More
TripAdvisor 5 star Reviews
We strive to provide an exceptional level of service for every guest, and are proud to have a 5-star rating on TripAdvisor.
View Reviews