February 27, 2019 by: Marcella Suydam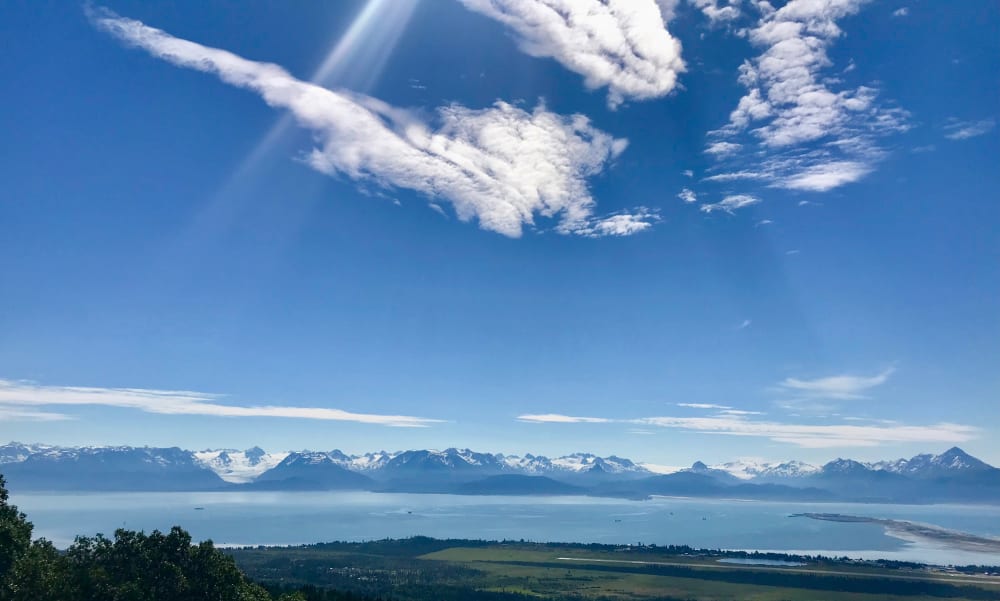 Short to Long Circle Hikes around Cozy Cove Inn
Whether you're walking, snowshoeing, or even cross-country skiing, here's a guide to some lovely outdoor adventure around Cozy Cove Inn.
Short Meadow Walk Loop
Want to walk around the meadowed area surrounding Cozy Cove? Here's how: Take off right from the deck of Cozy Cove and go down to that old outhouse. Right by the outhouse you'll see an an overgrowth path, which leads you to the power lines. Or, go up the driveway and turn left onto Cozy Cove Drive and make another left onto the first street you come to, following that until you get to the power lines. Once to the power lines, go right, staying on that trail until you see the path veering to the left. Follow it down (I love all the wildflowers you'll see here in the summer). You will notice how one path takes you to the left so you can walk in the meadow. You will be able to see a big house, which you will be walking in front of as you enjoy the meadow. Soon you will see Cozy Cove Inn. Continue to follow the path, which will bring you right back to your accommodations. When I had my collie we use to do this walk most days. It is about a 30-minute walk, give or take a few depending on if you pick wildflowers.
One-Hour Meadow Walk Loop
Follow the same route for the shorter meadow walk, but do not veer left into the meadow. Instead continue straight down. You will cross a little bog and then head uphill. Look for a post on your left and then follow that path through, walking for a few minutes around logs and such. You will see a house to the right after a bit. Continue to navigate your way following the little path which takes you up to a little road in Tulin Terrace (the estate next to Crestview Estate). Stay on that road until you get to a street and take a right. In a bit you'll see a gorgeous view of the Homer spit along with Kachemak Bay and the beautiful Chugach Mountains. Once you've taken in that sight, turn around and continue down the road until you hit Skyline Drive. Make a left and the road will lead you back to Cozy Cove.
Reservoir Hike Loop
Make sure you have some good waterproof boots on for this hike, as the ground can be wet in places. Walk up the driveway and turn right. Cross Skyline and continue down the road. This will lead to power lines that go down to the reservoir. Moose can sometimes be in this area, but as long as you keep your distance and don't aggravate them you'll be fine. You want to turn left before you get too close to the reservoir onto an overgrown path that leads to a road. Then follow that road, making a left, which takes you back to Skyline. You can also turn right to go to the reservoir but will need to backtrack to complete the loop. Once at Skyline, cross the street and turn right. When you reach the power lines, make a left and follow the path under them. This will take you to the same path that the two hikes above used for accessing the shorter meadow walk, or you can continue on for the other hike.
I love these walks right outside Cozy Cove Inn's doors and I hope you will too! Enjoy!